In this climate of accelerating change, organisations need effective leaders at every level.  These are the people who provide direction and purpose, define and exemplify values and inspire and motivate people for success. Our range of programmes support the development of leaders across organisations at all levels and are designed to suit diverse leadership roles and challenges.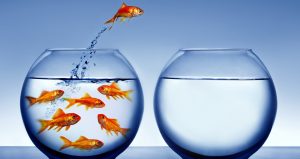 These programmes address leadership at both strategic and delivery levels.  They incorporate case studies, realistic scenarios, skills practice and action learning – reinforced by executive coaching – to enable leaders to address real challenges from the workplace. We can adapt all our modules to the particular needs of your business or develop a bespoke leadership programme for you.
The Institute of Leadership and Management is the UK's largest awarding body for leadership and management qualifications and The Development Partnership is proud to be an accredited and successful ILM centre.