Our highly experienced team includes: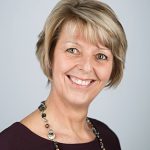 Julia Duncan is Director of the Development Partnership (DP) and is a highly experienced executive coach, coaching supervisor and trainer. Her early career led her to strategic business leadership roles in HR and communications a number of these in large, complex organisations including AstraZeneca across the UK, USA, Asia and Europe; advising top teams working in diverse organisational cultures on strategic acquisitions, disposals and complex change programmes. Given her extensive background in management, Julia has a passion for coaching leaders to improve their confidence and impact in operating at a senior level and interacting with senior colleagues. She works with managers to develop clear strategies, business objectives and performance measures. She is also Programme lead for all the ILM Coaching qualifications where the DP team of qualified coaches including Julia have trained over 350 managers to be professional coaches. Julia is a Fellow of the Chartered Institute of Personnel and Development and has recently been recognised with an award to recognise her 30+ years of service to the CIPD. With her 3 children having flown the nest, Julia now lives in south west France with her husband and 2 dogs and in her spare time sings in a local band and loves gardening, entertaining friends and having a go at watercolour painting.  Recent clients include Megger Engineering, Gloucestershire Police, NHS-Improvement and NHS England, Macmillan Cancer Support, West Midlands Employers, Coca Cola Hellenic, X4Group Recruitment Specialists, DPD Parcel Services, Magnox Nuclear Power, UK Export Finance, SW Fire and Rescue Services, Christchurch Canterbury University, Stoke on Trent College.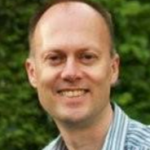 Chris Goodger began his career in operational, customer-facing roles in local and central government, but more recently his experience has been in senior management roles in HR in central government – specialising in leadership and management development, talent management, employee engagement and organisational development. Since 2004 Chris has been working as an independent executive coach, facilitator and trainer doing the type of work that he finds most rewarding and enjoyable – helping individuals, teams and organisations to harness their potential to achieve great results. Chris's approach to working with clients is creative, engaging and active and incorporates in particular elements of brain-friendly learning and neuro-linguistic programming (NLP). Chris' clients have included the Foreign and Commonwealth Office, the Department for Business Innovation and Skills, NHS Blood and Transplant, ExtraCare Charitable Trust, the Office for National Statistics and the Sports Grounds Safety Authority. Chris is a Member of the Chartered Institute of Personnel and Development (MCIPD) and a Member of the European Mentoring and Coaching Council. He holds the AoEC Practitioner in Executive Coaching Diploma and is an accredited NLP Business Practitioner.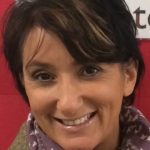 Catriona Hudson has a wealth of experience over a range of corporate disciplines. Working predominantly in the public sector Catriona worked her way up the ranks from front line customer (welfare benefits) service through to becoming an Executive Corporate Director and Deputy Chief Executive of a large Housing Association. Her area of expertise is in Organisational Development although her roles have seen her leading a range of disciplines including OD, HR, L+D, Marketing and communications, IT, Policy, Performance, procurement, Governance, Board Development, Customer Involvement and Equalities. This wealth pf experience makes her a highly respected and credible leader as well as an award-winning executive coach.  A professional singer and actress, Catriona now runs her own successful business where she offers a range of services including OD/Transformation, motivational speaking, executive coaching, leadership development, team/staff development, theatre based learning and interim management. Catriona has worked as a DP associate for several years and has been involved in securing and delivering our coaching programmes across a range of sectors. Catriona has been a qualified coach for a number of years and has coached numerous clients from across all walks of life and covering a range of agendas including confidence, managing stress, career progression, managing relationships, maintaining performance, developing self and others. More recently Catriona has been working with the 1st team of a professional UK football club.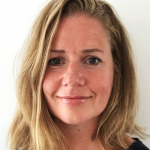 Leonie Hurrell is a successful former headteacher with over 15 years of senior leadership experience. Leonie has always had a deep passion for learning and supporting others to achieve personal and professional success, from the children in her schools to her staff and beyond.  Since completing her ILM coaching qualification in 2015, Leonie has worked as a freelance Educational Facilitator specialising in leadership development, learning culture, emotional wellbeing and coaching. Leonie has created and delivered ILM approved coaching programmes for senior leaders and works nationwide to create effective coaching cultures in schools. She regularly supports aspiring headteachers on NPQ leadership programmes as an approved Coach and is an Associate for the charity Education Support, which supports the mental health of teachers in the UK.  Currently, Leonie is working with three large academy trusts and over 20 individual schools focusing on embedding coaching practice and promoting successful leadership development tools and techniques. Leonie also delivers coaching and leadership development with managers in the Finance and IT sectors. She is a member of the International Coaching Federation and is currently completing her ILM Level 7 Certificate for Coaching Supervisors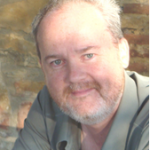 Ken Smith has extensive experience across a range of disciplines within Central Government: from front line delivery to customers, to working with external partners on the delivery of high quality services, to managing corporate support functions, to leading on organisational learning strategies. For the second half of his career he has specialised in learning and development, working within the organisational development specialism on key transformation projects. Ken has been a leading figure in the development of coaching within Central Government, establishing a national network to support the development of internal coaches and increase access to coaching. As a coach himself he has worked with clients on a wide range of agendas, including increasing strategic capability, transition into new roles and managing critical working relationship to produce better outcomes. Ken is also a Coaching Supervisor accredited by the Coaching Supervision Academy, supporting coaches individually and in groups on the development of their practice. He is a Fellow of the Chartered Institute of Personnel and Development and an Association for Coaching Accredited Coach. Ken's current assignments include coaching and action learning facilitation for a London NHS trust. He is also an assessor for entry to the Civil Service Fast Stream.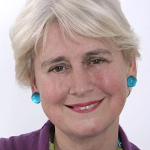 Katharine St John-Brooks moved into leadership development consultancy in 1996 after a 20 year career in central Government as a fast stream civil servant, followed by a two year project with J Sainsbury trialling and then launching their home shopping business. Katharine has worked with a wide range of clients including most Government departments and a variety of other organisations including Linklaters, the Payments Council, Trading Standards Institute, the Portman Group and Pearson Television. Since 2003, Katharine has increasingly focused on executive coaching which, together with Action Learning Set facilitation, constitutes most of her work. Given her familiarity with and background in the senior civil service, she has found herself in particular demand within Government departments and agencies but over the past eight years she has coached over 300 managers in a variety of fields. Katharine enjoys coaching at many levels and her current clients include Chief Executives, directors and 'high potentials'. She has considerable experience as a Development and Assessment Centre assessor and particularly enjoys preparing people for these processes. Katharine holds an MSc in Organisational Behaviour, an MA in Professional Development (Coaching), is an NLP practitioner and a Fellow of the Institute of Consultancy. She often speaks at conferences about coaching and has recently been asked to write a coaching book for Karnac Books' coaching series.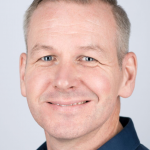 Jonathan Whitham has over 20 years of experience as a Coach, Trainer, Facilitator and Coaching Supervisor.  He recognises that there is a range of learning styles among participants at every event. His approach enables reflection, self-analysis and interaction with learning. This is especially valuable for working with individuals to help them through change and when experiencing career transitions or managing teams undergoing restructuring. Jonathan has recently worked as the facilitator for various workshops, including Management Development Training for the Fire Service, Institute of Leadership and Management training. Most recently has delivered a complete management development programme to over 140 managers within a housing organisation. This has included supporting managers whose teams are being restructured and transferred to another organisation. He has also been involved in development centres for the Office of Fair Trading. Jonathan is a graduate of The Coaching Academy (distinction), ILM Level 7 in Coaching Supervision and holds the ISM Diploma in Management.
Not to mention our highly experienced, ever durable, non complaining Business Support Team.